Venue & Hospitality
Welcome to the official attendee housing site for the Tumor & Cancer Immunology-2017, which will be held in the beautiful and exciting city of Chicago, USA.
The conference will take place in the following dates and locations: Doubletree by Hilton Chicago North Shore Conference Center
9599 Skokie Boulevard, Skokie, Illinois, 60077-1314, USA
Conference Dates: July 17-18, 2017
Hotel Services & Amenities
Audio/Visual Equipment Rental.
Business Center.
Business Phone Service.
Complimentary Printing Service.
Express Mail.
Fax.
Meeting Rooms.
Office Rental.
Photo Copying Service.
Secretarial Service.
Telex.
Typewriter.
Video Conference.
Video Messaging.
Video Phone.
ATM.
Baggage Storage.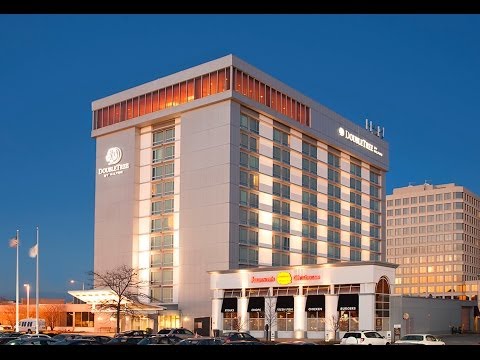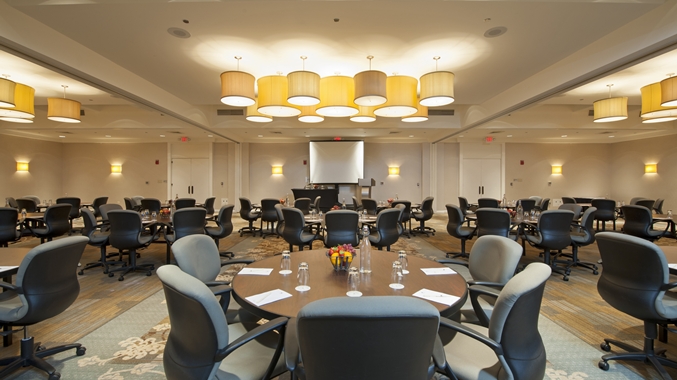 Transportation
Chicago-O′Hare International Airport:
Directions: Follow signs to south-east and take the slip road onto I-190 E. Then, take exit 1C for I-294 N/Tollway towards Milwaukee. Merge onto I-294 N and take exit onto US-14 E/E Dempster Street. Continue to follow E Dempster Street. Turn left onto Gross Point Road and then slight left onto Skokie Boulevard.
· Distance from Hotel: 18 mi.
· Drive Time: 30 min.
| | |
| --- | --- |
| Type | Typical Minimum Charge |
| Taxi | 29.95 USD |
| Courtesy Bus | Complimentary Shuttle |

Chicago Midway International Airport:
Directions: Follow south on S Cicero Avenue and make a U-turn at W 59th Street. Turn right onto the Interstate 55 N/Stevenson Expy slip road to Chicago and merge onto I-55 N/Stevenson Expressway. Take exit 292A for I-90 W/I-94 W towards W Ryan Expressway/Wisconsin and merge onto I-90 W/Interstate 94 W. Keep right to continue on Interstate 94 W, follow signs for Milwaukee/Edens Expressway. Take exit 37B to merge onto IL-58 E/Dempster Street. Turn left onto Gross Point Road and Slight left onto Skokie Boulevard.
· Distance from Hotel: 15 mi.
· Drive Time: 30 min.
| | |
| --- | --- |
| Type | Typical Minimum Charge |
| Taxi | 49.95 USD |
| Courtesy Bus | Complimentary Shuttle |
About City
Chicago is among the largest cities in the U.S. Famed for its bold architecture, the population of the city is 2,695,598 and rank 3rd largest city in US. Chicago had the third largest gross metropolitan product in the United States at US$571billion. With over 2.7 million residents, it is the most populous city in the state of Illinois and the Midwest. The city is the United States' third-largest convention destination. A 2011 study by Walk Score ranked Chicago the fourth most walkable of fifty largest cities in the United States.
The city has many nicknames, which reflect the impressions and opinions about historical and contemporary Chicago. The best-known include the "Windy City" and "Second City". Chicago has professional sports teams in each of the major professional leagues. The city's waterfront location and nightlife has attracted residents and tourists alike. Over a third of the city population is concentrated in the lakefront neighbourhoods of Rogers Park in the north to South Shore in the south.
The nature lovers are not to be disappointed for this place has something in store for everybody. Animal lovers will love the Lincoln Park Zoo, the Brookfield Zoo, the Garfield Park Conservatory and the Lincoln Park Conservatory should satiate the eyes of those looking for some quiet enjoyment.
Culturally very sound, this city offers you the best of African American, Asian and Latino cultures. Since it was the home of the Great Migration of the early 20th centuary, you will get to experience the cultural revival of the Harlem Renaissance. This city has a century old history of holding the most jazz musical shows, which you can still get to hear the city's many night clubs. Not just music, this place also has a lot to say about the culture of African Americans. The DuSable Museum has more than 15000 artifacts and the Bronzeville Visitor Information Center and the Gallery Guichard gives the pleasure of viewing many art galleries of both nationally and internationally renowned artists.
As a multicultural city that thrives on the harmony and diversity of its neighbourhoods, Chicago today embodies the values of America's heartland-integrity, hard work and community and reflects the ideals in the social fabric of its 77 distinct neighbourhoods.
Join us in Chicago for the leading annual immunology event and
Find the latest developments in immunology and immunotherapy
Lectures by the world's prominent Tumorlogist, oncologist, cancer researchers and poster presentations at every career stage
Network Tumor & Cancer immunology and Immunotherapy with colleagues from more than 50 countries
Awareness on novel tools and techniques to benefit your research.